Founded in 1984, the Palos Fine Arts is organized to integrate the arts into community life by providing culturally-based programs and supporting artistic goals and achievements. Offerings include art exhibitions, concerts, dance and other artistic endeavors
Mission Statement
Palos Fine Arts is dedicated to building community by promoting life-learning opportunities in the arts for the Greater Palos area. The values that guide our mission are:
excellence and quality in arts programs

recognition of regional artists

development of community partnerships

sharing arts resources

arts scholarships
Author: Amy Stewart 10/10 Palos Country Club Dinner 5:30 pm. Author Talk & Book Signing 7pm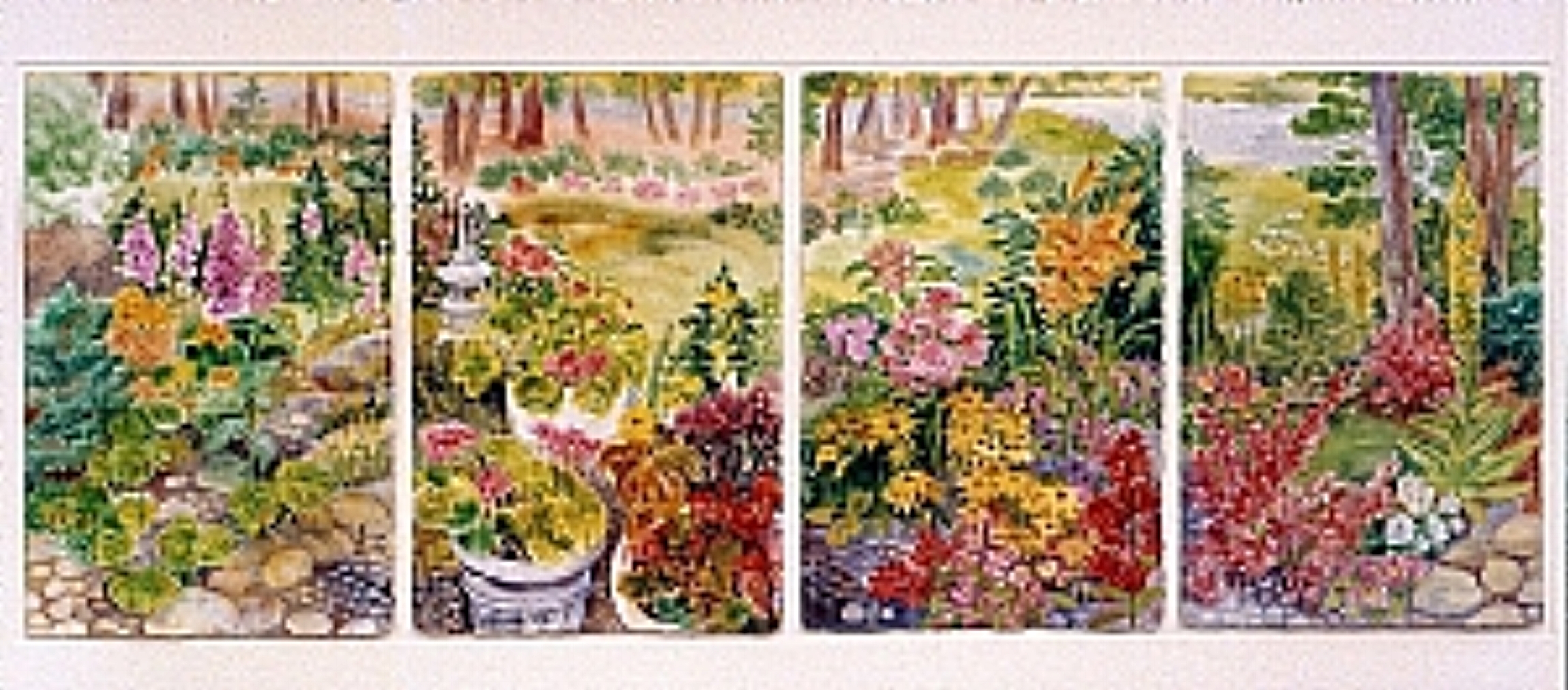 "Lea's Garden" by Anne Farley Gaines - Palos Heights Library
Permanent art installations including:
"Red Bird" sculpture, Kaptur Center

"Lea's Garden" painting, Palos Heights Library

Photography collection, Kaptur Center

Murals, South Middle School, Palos Park & Palos Heights Recreation Center
If you want to become more actively involved, Palos Fine Arts offers a number of ways to contribute to the growth of the arts. All ages, from high school to senior citizens, men and women, are welcome to join us as community volunteers and help with our different programs throughout the year. Or you may want to work with the board in discussing and planning events, or have a special talent that you would like to share. You may decide that your continued financial support to PFA is the best way to help keep the arts alive and growing and we thank you for that support. If you would like more information on volunteer opportunities, email us at info@palosfinearts.com.
A bit about the Palos area and its rich history in the Arts!